Mt. Pleasant Public Schools support family literacy during National Reading Month
March 21, 2023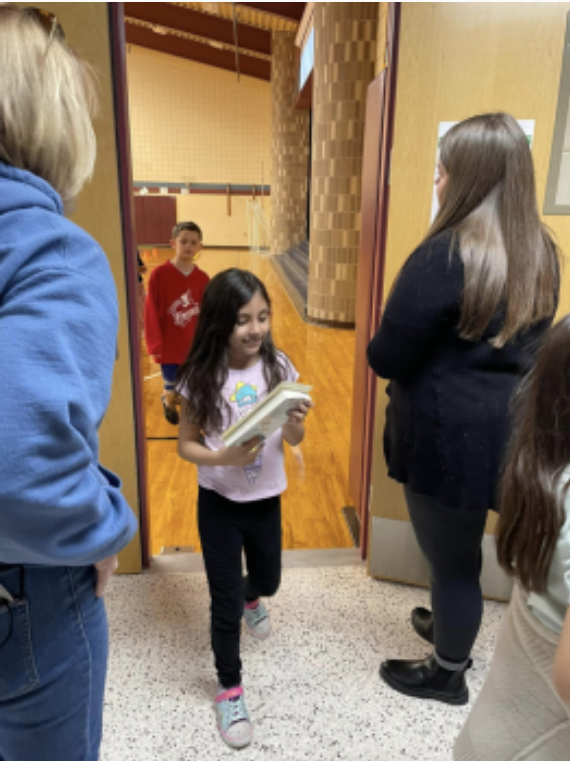 Elementary and middle school students at Mt. Pleasant Public Schools (MPPS) are celebrating National Reading Month by joining other students, staff and families in the reading of "Adventures of a South Pole Pig," by Chris Kurtz.
MPPS staff members recorded themselves reading different chapters of "Adventures of a South Pole Pig" so students can read or listen at home with their families, while celebrating and exploring the book at school.
Students in kindergarten through eighth grade voted on the book, which teaches courage, loyalty and optimism through the story of Flora – a pig with a dream to travel to Antarctica with an unexpected crew of companions to achieve her ambitions.
"Our students love participating in this initiative because it makes reading fun and let's our whole community rally around a single story of courage and optimism," said Maggie Binder, Title I Teacher and Literacy Coach at Mary McGuire Elementary School. "It's great to see the camaraderie built between students from different grade levels because they're all talking about this shared experience through our book program."
One District, One Book involves choosing a classic children's novel, with every student receiving a copy of the book. Following a common schedule, every family reads that book together at home with the goal of strengthening the educational connection between home and school.
"The secret sauce of family literacy is to create a connection between home and school," said Read to Them Director of Programs Bruce Coffey. "Reading aloud at home helps ensure students come to school prepared to read and succeed — in school and in life."
By Sarah Wright | The Morning Sun