History
Our mission to create equitable opportunities for students began with Dr. C. Robert Muth, the business manager at Grand Rapids Public Schools, and his vision to bring together similar districts with similar challenges to address their specific needs.
Michigan Alliance for Student Opportunity (then Middle Cities Education Association) incorporated as a 501(c)(3) nonprofit in 1972 and was granted a Board of Trustees Affiliated Agreement with Michigan State University to be housed on campus free of charge, as long as Dr. Muth taught a class in the College of Education.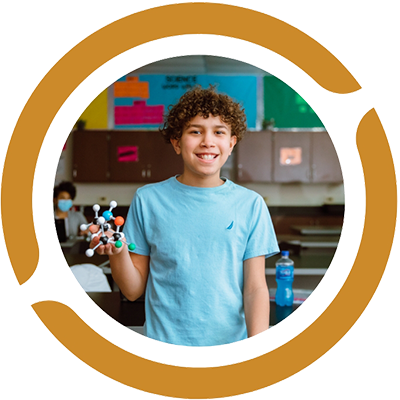 Starting with 13 original member school districts and just two full-time employees, The Alliance has grown to 28 member districts, seven full-time staff members, and seven board members.
The Alliance celebrated its 50th anniversary on September 18, 2022, and with it, its rebranding from Middle Cities Education Association to Michigan Alliance for Student Opportunity. The updated visuals and brand platform better represent The Alliance's mission and vision: to build an equitable foundation for education as we envision a future where every student in Michigan, regardless of circumstance, is equipped to succeed after graduation.